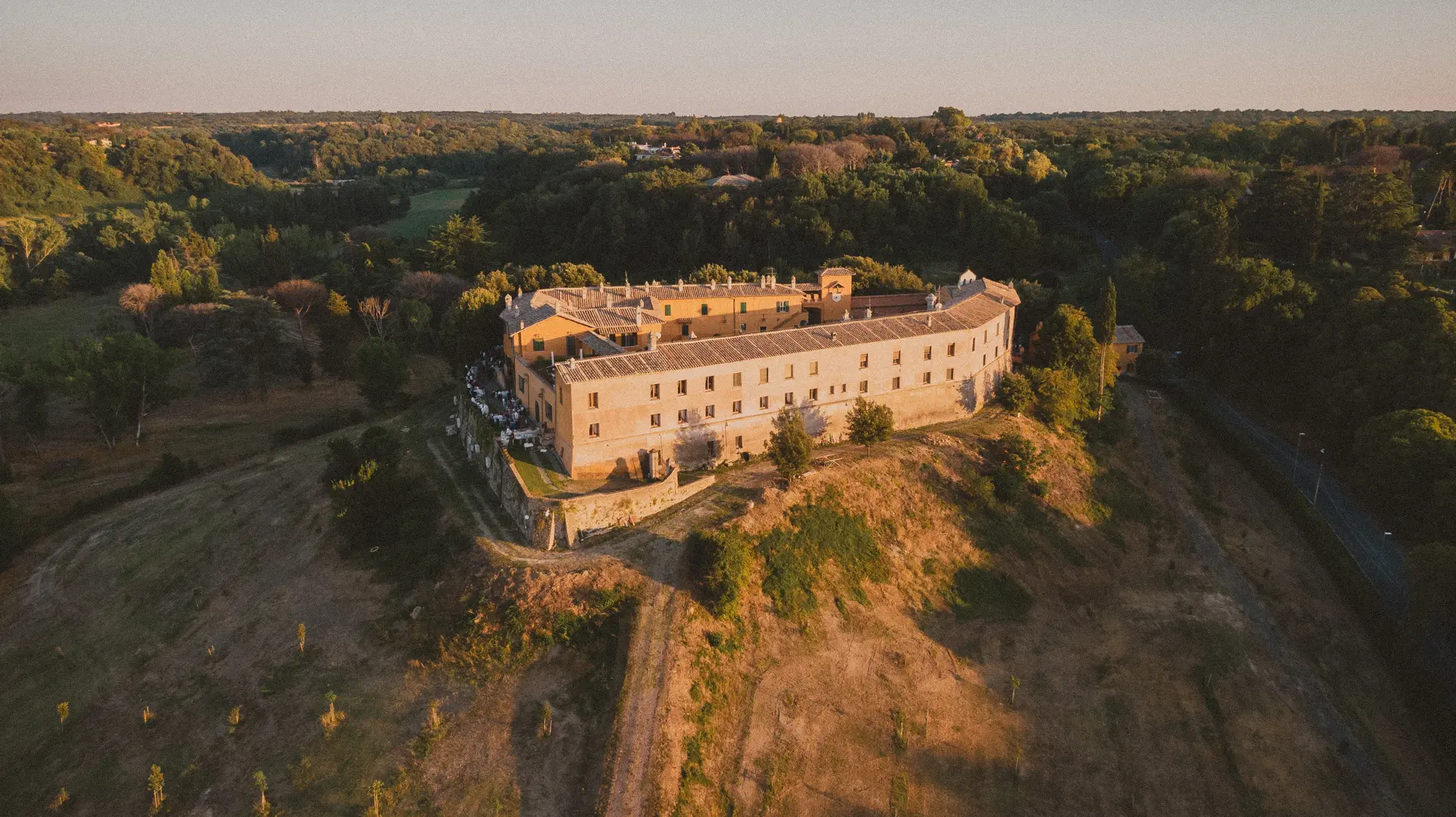 The Castle
About the Venue
With its spacious settings, Decima Castle is perfect for both intimate gatherings and grand-scale celebrations. Five large, versatile rooms cater to various needs and services. The ancient fireplaces, ornate frescoed ceilings, and classic period furniture will make your event unique. The outdoor areas include an expansive courtyard garden with a wood-fired oven for baking fresh bread and pizzas on demand, as well as a charming inner courtyard for appetizers and cocktails.
The Courtyard
The Castle features a spacious courtyard that can be tailored to suit your preferences, transforming it into an idyllic setting for receptions.
The Cloister
Our quaint and charming cloister serves as a delightful venue for civil ceremonies and intimate celebrations.
The Church of Sant'Andrea Apostolo
Nestled within the estate and forming part of the castle complex, the parish church of Sant'Andrea Apostolo dates back to the 13th century. The church, with a singular nave adorned with frescoes, features a ceiling that displays the cardinal coat of arms of the Torregiani family, the castle's erstwhile owners.
The Bastions
The castle's imposing bastions lend themselves beautifully to hosting outdoor buffets, offering a private setting and panoramic views over the valley and the surrounding Roman countryside.
The Tavern
The castle's ancient tavern provides an evocative space for more intimate gatherings. With its old-world charm, it offers a secluded spot to enjoy quieter moments of celebration during your special day, such as a cigar bar or a tasting of fine liquors.
The Trianon, Sant'Andrea and Mirror Halls
The spacious halls of the castle provide the perfect setting for seated dinners and dance areas.
Parking
Ample parking is available for guests within the vast park surrounding the estate.
The Apartments
The castle also features two rentable apartments, as well as a bridal suite. 
View our apartments